Shriners Hospitals for Children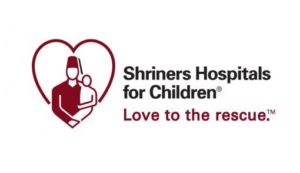 Shriners Hospitals for Children is changing lives every day through innovative pediatric specialty care, world-class research and outstanding medical education. Their 22 locations in the United States, Canada and Mexico provide advanced care for children with orthopedic conditions, burns, spinal cord injuries and cleft lip and palate. Shriners Hospitals for Children is a 501(c)(3) nonprofit organization and relies on the generosity of donors. All donations are tax deductible to the fullest extent permitted by law. For more information please visit www.shrinershospitalsforchildren.org
Our Work with Shriners

Houston will be the first city that the Spartan Kids Foundation is working within our new fundraising model for '18, and SHC is a perfect partner based on all of their community support in the city. Our initiative aims to raise awareness and funds for SHC while giving young patients with orthopedic conditions the opportunity to compete in the race and discover their ability to conquer physical obstacles. Our relationship with Shriners was established last year in Houston at the Spartan Kids Race. Jennifer Sutch, Shriners Director of Development in Houston, reports that their kids, all with orthopedic conditions, had a blast running in the recent Spartan Kids Race in Houston. Payten, an 8-year-old patient, completed the course with her sister and reported that this was one of his best days ever! Fellow patient Deaken was so thrilled he actually made more work for his mom. She reports that "Deaken is so incredibly proud of himself. I've washed his finisher shirt daily because he wants to wear it every day."
Jennifer is incredibly grateful to the Spartan Kids Foundation and Spartan Race for providing patients with this opportunity and for helping them know they can overcome any obstacle in their path. "We're really excited; it's the first time we've had a partnership like this" said Jennifer, and, all the funds will stay local to support the Shriners in Houston. "We want to make a significant impact on the patients in the community. As adults, we know that our young patients can do anything, but they don't always have the confidence. Watching them cross the finish line, that's when you see that spark in their eyes and they see that they have no limits" explained Sutch.
Special Spartans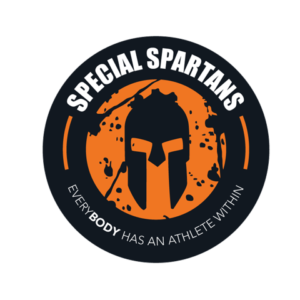 This special race (one of 15 around the country!) offers kids with intellectual, and/or developmental disabilities (IDD), and those with cognitive, learning and/or vocational delays a chance to build self-esteem, pride, and physical accomplishment. Utilizing the Spartan Kids course, the event accommodates the sensory profiles, physical and cognitive limitations, and behavioral issues associated with the challenges faced by these race participants. Special Spartans traverse course paired with Spartan volunteers who assist them to each small victory over the obstacles. The courage, grit, and spirit of the course will inspire you, to say the least. The Special Needs Spartan Race is an obstacle course race designed to test resilience, strength, stamina, and ability to overcome adversity. Sports are a universal language which unites people on and off the field of play, cutting across lines of race, ethnicity, education level, social status, and economic background. The Special Needs Spartan Race paves new ground by increasing collaboration, decreasing stigma, and raising awareness. Most importantly, we provide a safe and structured athletic event where individual differences are embraced and where children and families feel comfortable to express themselves and engage fully in the Spartan community.
Our Work with Special Spartans

In keeping with the Spartan Mission, the Spartan Kids Foundation works with Special Spartans to challenge today's perception of normal. Spartans welcome racers of all abilities. We integrate people with special needs to challenge the public's perception of what is normal. The spirit of the Spartan Race community encourages the development of skill, courage, sharing, and joy and transcends boundaries of geography, nationally, political philosophy, gender, age, race or religion. All racers receive a Finisher's Medal, a T-shirt, and a Victory Photograph. You must be at least 4 years old to participate in the competition.